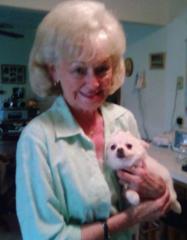 Bonnie Sue Roeder
This fund raiser in memory of our Dear Mother, Bonnie Sue Roeder who lost her battle June 23, 2014, our Aunt Carolyn June Crupper, who lost her battle May 2015 & all the others that have been touched by this devastating disease. Money donated benefits the Pancreatic Cancer Action Network.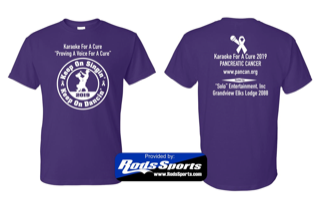 You shirt is your ticket!
We hope to top last year's total ...and then Some!
All proceeds to go to the Pancreatic Cancer Action Network.
Karaoke For A Cure 2019 is around the corner.
Registration for 2019 Closes October 25th!
Register Now
Can't wait to see you there!
Save the Date: Karaoke For A Cure November 2, 2019
Mark your calendars for November 2, 2019 at the GVHM Elks Lodge (13600 Arrington, Grandview, MO). We will have several auction items, as well as raffle items. Keep an eye out for our 2019 Dinner Menu!
We Hope To See You At The Next one
Thank You For Your Support